Someone told me that they got told by someone who was close by to it that this is definitely happening probably. And then what do you think of that, and what do you then think of what they thought of that.
Welcome to the trade period, a narcissistic cesspool of shooting from the hip and unaccountable clickbait.
In reality we have only a week, which is still two weeks away, where all the player movement in this league occurs, yet in the last ten years the focus on potential transactions and analysis of said hypotheticals and rumours has intensified.
So this column today provides a warning to you, the discerning football enthusiast, who'd like to butter the bread of fandom post-season but can so easily end up by Ship Creek without an AAMI roadside assistance policy to save you.
We'll look at this through the lens of the Adam Treloar "saga" but with two disclaimers.
Firstly, this column does barrack for Treloar's current employee but to be honest, I'm not upset if he stays or goes, or if the club does really well or stuffs up – I'm a nuffy but I think I'm too pragmatic to be in the cheer squad or on Bigfooty, put it that way.
And secondly, I have no additional intel so this upfront are educated guesses and comment only. But I think that's a safer place to be than the dribble I've captured below.
Some quick background? Adam Treloar, drafted by the Giants, joining Collingwood the start of 2016. His partner, Kim Ravaillion from Sydney, met Adam whilst he was at GWS, is a netballer who at 27-years-old has already played 57 times for the Diamonds. Her career, from 2013 four seasons at the Queensland Firebirds, winning two titles, then a year after Treloar moved to Collingwood she followed suit, playing three years for the Magpies Netball team until the end of the 2019 season. Their daughter Georgie was born in March of this year.
The now? Ravaillion obviously missed the 2020 netball season but in what has been grossly underappreciated she is keen to get back and is looking at a momentous return for the 2021 season. Obviously, the family is Melbourne-based, Treloar's family is down here too, so the Magpies again or even the Vixens would make most sense.
However, Ravaillion and the Firebirds must have kept that flame alight and next thing you know, they wanted her, she wondered if that could work, and through a tonne of conversation and weighing-up, the plan was she'd play the 2021 season in Brisbane and her and Treloar would make the most of the difficult scenario.
Ravaillion and Georgie would live in Brisbane, Treloar would stay down here and visit up there when he can. Not impossible. Not ideal. Gold Coast Suns made the enquiry to see if Collingwood would entertain the idea of taking a great return for letting Treloar live and play up there, that was initially refuted.
But given crunch time is approaching, the AFL only allows you one week a year to make such moves, it appears Collingwood, who are also in the very prime position to understand Treloar's mental health battles which are on the public record too, now wonder if it's not healthiest, best for all parties, to support Treloar in a move up north.
He may not want to go, he thinks it can work, but there's a conversation to be had here. I think the Pies have concluded it'd be better he goes; I don't think they've backflipped on Treloar as a player or person, but his circumstances have changed and that moves the goalposts, not on game day or in their best 22, but off field, and during the week.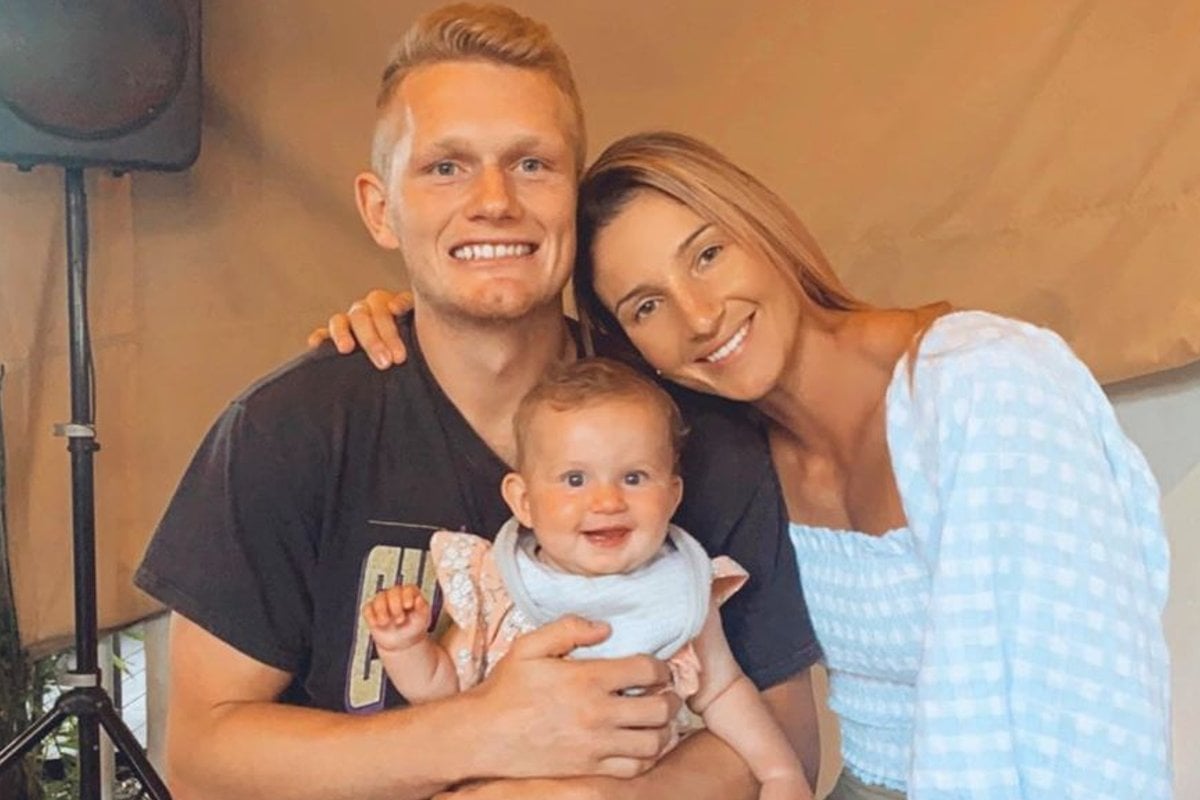 Sam McClure of The Age, he who has spoken last on this story, did his research properly and has nailed it, we'll cover that off to end this column, but let's roll out the shit first.
Other journos, or ex-players paid for comment, are breathing dangerous on this one and it's not just so called insiders who are keen to get airtime for mail they're receiving or journos passing judgement which is even worse, it's Trade Radio too.
Hutchy has created a successful commercial venture but what it also does is produce 12 hours a day of live radio for an event that won't start yet for another week. The NBA doesn't have a 12-hour a day radio station in the lead up to their free agency period, yet we have enough nuffy ex-players who spit headlines and nuffy footy fans calling up with their trade proposals that Hutchy's bank manager can't stop laughing.
Let's list some of the comment from his platform and too from some journos either think they know better or haven't done the work that McClure has:
Sam Edmund, SEN Chief Sports Reporter:
"To be honest, it's getting a bit messy. My reading of it at the moment is Collingwood want Treloar to make the first move and they desperately want this contract off the books."
Kane Cornes, Trade Radio:
"The treatment of the player is bordering on disgraceful when you look at the way it has been done. There's been no one from the club that has come out and spoken on this. The way that they're treating him is really disgraceful."
Matthew Lloyd, Trade Radio:
"It's interesting they're talking about Adam's wellbeing and all those sorts of things — If a club wants you enough, they will work with you to make it work. They've got themselves in a bit of a salary cap mess here and Adam Treloar is the collateral damage."
"Collingwood support players with other issues off field, but not Adam Treloar in this one."
"The Magpies are losing the PR battle. If I was Adam Treloar I would never play for that football club again."
Tom Morris, FoxFooty.com.au:
"Collingwood doesn't want Adam Treloar. They've told him so several times. He's shattered as he wants to stay. Yep, it's now messy."
"Adam Treloar asked Collingwood two weeks ago whether the club wanted him and the response he received was emphatic. 'No we don't."
Mark Stevens, Channel 7 and RSN Radio:
"I believe he won't be at Collingwood, I believe it's an outside chance for him to be there. Collingwood see him as perhaps tradeable"
"Obviously Collingwood need to make some room and now Adam Treloar knows he's not wanted. I think he's definitely gone, but I'd suggest his next club will be in Victoria, not the Gold Coast."
Collingwood don't want him, they need the salary cap room and he is the sacrificial lamb, they're treating him like a piece of meat, losing the PR battle, what a disgrace, "we don't want you."
Yeah, nah. So we'll end on Sam McClure's column last night to have the last word. Because Collingwood beanie on or not, this story and likely others you'll be privy to during trade period, will be the kind of vocal diarrhoea you wouldn't even expect from primary school children mucking up at recess time, its very disappointing.
"Collingwood does not believe Adam Treloar can be an elite footballer while his partner, netballer Kim Ravaillion, and infant daughter are living in another state. That is why the club has asked him to find a new home.
"The Magpies' decision is not based purely on money. While Treloar is earning significant money, the club insists it would take the same attitude if Treloar was making less.
"…While Treloar is adamant that living away from his partner and daughter won't impact on his football, the Collingwood hierarchy disagrees.
"Although the Pies won't comment publicly, the club believes it has done all it can to support Treloar and be as open and honest with him as it can be.
"The decision now rests with the player.
"…A cynical view would be that Collingwood never should not have signed up Treloar to such a long-term deal if it was going to be open to trading him.
"The club would ask how were it was meant to know that his partner would need to move interstate for work."
.https://www.theage.com.au/sport/afl/adam-treloar-stuck-in-the-middle-20201027-p5695b.html