We weren't sure Round One would go ahead. We then had no idea how long until we'd see Round Two, at times if at all. But this Saturday, at the Gabba of all places, season 2020 can be put in the books. And with both Port and Brisbane losing, we aren't playing for an asterisk anymore.
1. Want to acknowledge Jacinda Barclay up front. Gone way, way too soon at 29. Played every year of AFLW thus far, at the Giants, played baseball for Australia, appearing in five World Cups. Even had a good go at playing gridiron over in the States in their LFL competition and won a title there at Chicago as quarterback. Properly talented young Australian. But in a year where the pandemic has shone a light, but not brightly enough, on the crippling effect mental health can have on anyone, young or old, where Barclay unfortunately became yet another statistic almost 13 months to the day since we lost Danny Frawley, the sooner we can buck this trend and enact some sort of change, the sooner we stop losing valuable people like Jacinda.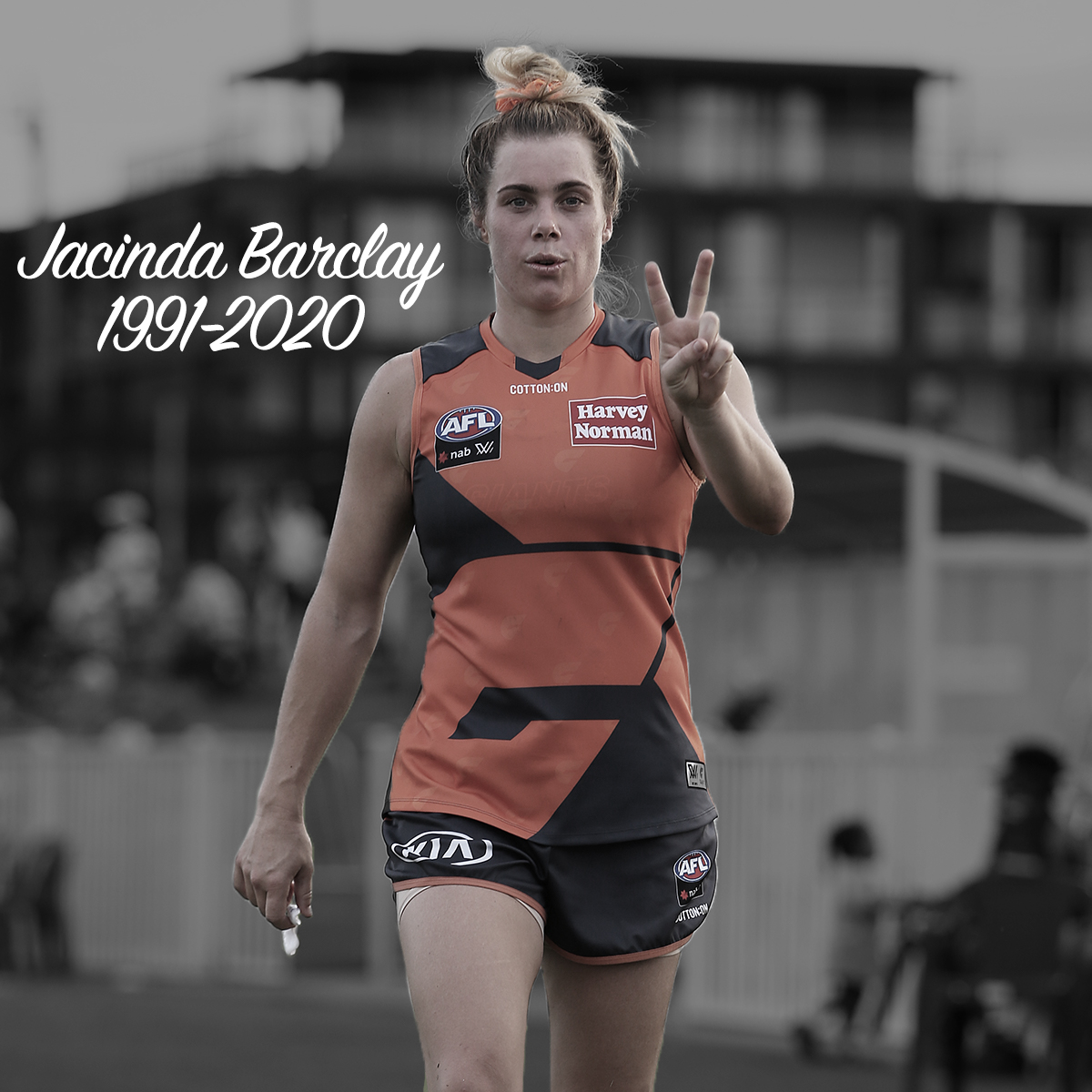 2. Prelims next, and wow, Friday night, what a belter. But you know that, you watched it. What did it mean though? Not to say Richmond were unworthy winners of yet another prelim, far from it, but Port stuffed it. Until the middle part of the last quarter, Port were the better team and should have had, at worst, a two goal buffer to protect in the final stages. They didn't and good on the Tigers for taking advantage of a team that had yet to take advantage of them. A missed opportunity to rue for some time to come for Port.
3. Then the Cats the next day, different story. I don't think Brisbane stuffed it. I mean sure, they'll never get another chance to win a prelim, at home, for the right to play a Grand Final, at home, the next week. But Geelong was just too good. Since the plane home from Adelaide two weeks ago, they've been sublime, so I don't think it would have really mattered how Brisbane played or not on Saturday. 40 points ended up flattering the Lions.
4. Pre-finals bye, gotta mention it. That's both qualifying final winners gone in the prelim. Hard to pinpoint when watching the exact part of the either prelim where you could confidently say the one game in three weeks thing is having an effect, but the numbers are telling. Since introduced its now four wins from ten starts, so you're a 60% chance of winning week one and losing the prelim, conversely, the nine years previously, its 17-1, only a 6% chance. Big difference. Would Port have been more clinical, did they lose a little touch, a little momentum? Every chance.
5. Big win for the Cats, obviously, having played in three losing prelims in the last the four years. The same period of time, Richmond's played in three prelims too. So equally adept at getting to the same level as the Tigers, but have made a habit of falling short. Getting into their first Granny since 2011 will do immeasurable things to that team.
6. The prior four seasons to this, Geelong's won four more home and away games than Richmond, yet its two flags to the Tigs, none to the Cats. On the body of work for half a decade this is probably a Grand Final we needed to have. The team who has won two Grand Finals in three years against a team who was minor premier last year, finished top two in '16 and '17 and fourth this year.
7. Have always said three flags in four years is just properly hard to do, especially going the long way round in a finals series, and when you're into your 16th week in a hotel. But here we are, Tiges go in favourite for their dynasty flag. They haven't been totally impressive the way here though, Brisbane were the better team week one, no doubt, if St Kilda were up for it that wouldn't have been easy week two and Port bottled it week three. No armchair ride, but some good fortune has propelled their case for sure.
8. Quick one on Benny Gale, ten years ago he publicly laid out to members his ten-year plan. 75,000 members was one key metric, well they're over 100,000 now, also to be debt-free, yeah crunched that too. But this bit was the most heavily scrutinised back then:
By 2020, we aspire to have won our 13th Premiership.
After having won their 10th 40 years ago, to be only four quarters away now from their 13th is outstanding by Gale. Should be the next AFL CEO for sure.
9. Richmond are favourites Saturday night, and rightfully so, reigning premier, have beaten Geelong five of the last six times, the last two most notably, in a low scoring affair this season at Metricon and then of course last year's prelim. But I'm leaning Geelong. Why? Two reasons.
10. Short game, harder for a forward to really dominate and take charge, less opportunities to influence. So 2020 has been ever more so down to midfield units, and Geelong reigns supreme. On current form, Joel Selwood would be the Cats fifth best onballer. In no order but Dangerfield, Duncan, Guthrie and Menegola are all in better touch. So for the Richmond midfield coach, that's a lot to consider. Sure, Richmond's fifth best mid is no mug either, probably Kane Lambert, heavily underrated, but that Geelong has five All-Australian calibre midfield guns to a) win the ball, but b) get the ball going their direction Saturday night, is a heavy asset and a key reason why their last eight quarters have looked so good.
11. Secondly, the backline matches up really nicely with Richmond. Stewart, Henry, Kolodjashnij, Bews, Taylor, it has become such a cohesive, frugal and efficient group. The elephant in the room for Richmond fans is that Round 12 game last year, Cats won by 11 goals, and even though Richmond won inside 50s 52-49 that day, Geelong gave them nothing. Different year, shorter game, all that. But individual brilliance might need to be the order of the day for Richmond when usually they overpower teams as a unit.
12. So individuals, and this informs the Norm Smith conversation as well. Dusty Martin has form here, naturally, so no surprise he is incredibly short odds to make history and win a third Norm. I think Bachar Houli would need to have a massive game for the Tiges to be a chance, as well Dion Prestia. Roughies from the Tiges this weekend, Shai Bolton or Shane Edwards I really like. As for Geelong, don't undersell the Gary Ablett narrative ending on a massive high, honestly, it'll look super obvious in hindsight. Mitch Duncan has been massive the last fortnight, look for him, otherwise Tom Stewart at huge odds looks fantastic value to me.
13. But all that said, its got Dusty vs. Gaz written all over it. Who can kick 3 goals and have 20, instead of maybe 1 or 2 and have 15. That's the difference. One man, the best of his generation, going for a third Norm and third flag, meanwhile the two-time Brownlow medalist in his last game, can he win his third flag? I'll be surprised if Channel Seven has cameras that aren't 100% on the two guys wearing #4. We'll give the little master some more love next Monday.
14. So to put a bow on this, right now, on Monday, Cats by 10 points, Tom Stewart for best on ground.
15. Lachie Neale, yeah well, I thought maybe 28, 29 votes, smashed in 31 to put him on 40-vote pace in a regular 22-game season, insane. Remember the days when 22, 24 votes and you'd be a massive show? I mean Neale had 26 votes last year, equal third, seven votes off the pace. I read somewhere he averaged 1.82 a game which is also a Brownlow record pace. Nuts.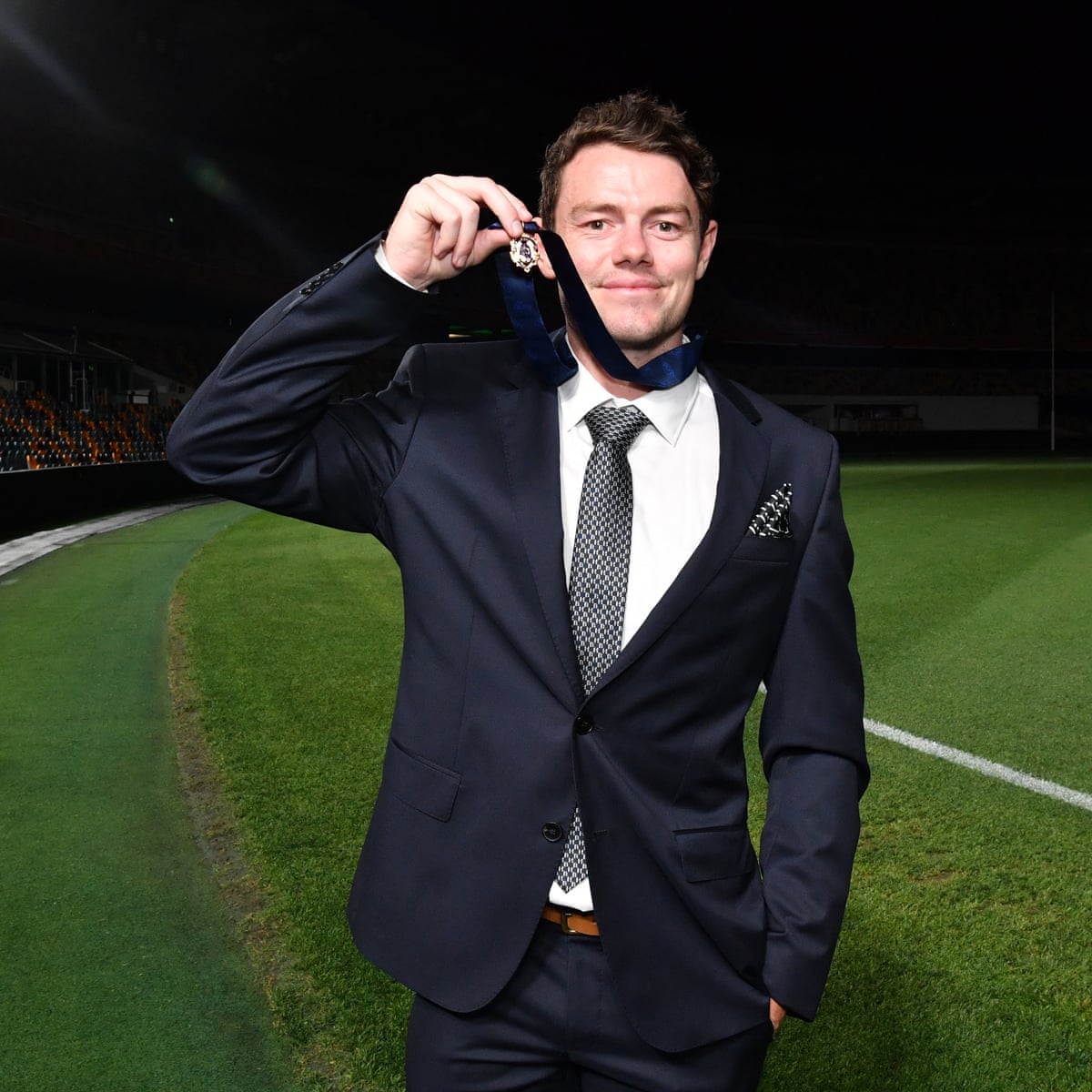 16. Onto Rhyce Shaw. Seems the media has been quite respectful of this the last month or so and to be honest I felt uncomfortable mentioning it when no-one else was, coz its been out there; it's been the unsaid thing for a while now. But the Kangas have opened the door to that last Friday so let's. We won't get bogged down in details coz it's a health issue, but the circumstances were properly serious. Shortly after the end of North's season Rhyce's health deteriorated to such a degree it required intervention and only now, when things are now more stable, a publicised leave of absence for the foreseeable future has been decided. Rhyce won't, or shouldn't more to the point, be in footy next year. This is not a bad day that requires a month off. I hate the comparison because in many ways its apples and oranges, but Tom Boyd retired over less, let's just say that. Rhyce loves footy, he is a bloody good bloke and has coaching talent no doubt. But the perfect shit storm at North this year with some probable underlying health concerns that one mustn't attribute to the club, gets us here. I expect the club would want to wrap up their coaching panel for next year quick smart, getting Michael Voss, Adam Kingsley, whoever, to lead that and get some positivity back into their football program is where it starts.
17. Trade stuff? Well, in a non-GF week I'd have a lot more so we'll park most for the next fortnight. But just one, the Adam Treloar stuff is weird. My best guess, and this is a guess: the Pies don't want to trade him, they lose him for any combination of draft picks immediately the club's then looking to replace him. Pendlebury and Sidebottom are over 30; Treloar's no Brownlow winner but they can't afford to lose a player of his talent whilst contending. The Pies are also in the market for a key forward, and hey, to afford such a contract it might get interesting making the books balance.
So the media made a mistake immediately thinking that with Treloar's partner Kim playing in Queensland he must then have to follow her, not realising that perhaps before his partner signed they discussed it and thought through the repercussions prior to. Morons.
And to cover up said mistake, its now "well maybe Collingwood tries to initiate, move him to Queensland because she'll be up there, to get the money for Jeremy Cameron". The Pies would never say never, but even the Suns have two weeks ago ruled out a move, Brisbane is going for Daniher, and at the end of the day, if the Pies are too cash-poor for Jeremy Cameron, but can try and find a way for Jack Gunston or Ben Brown, then its all just one giant show of media incompetence.
The Pies need to keep Treloar and get a forward. No point getting Jesse Hogan, but losing Treloar the same time, that's counter intuitive. Stay woke friends.
18. Couple on the NRL, firstly, Melbourne Storm into another Grand Final. Insane. Where Richmond and Geelong have been on the road so long, the Storm have been on the road longer. Started famously in Albury remember, and then have been based in Noosa for 18 weeks now. This will be their 9th Grand Final in the last 16 years. Absurd. In good nick too, have been impressive in both their finals wins over Parra and then Canberra in the prelim. Meanwhile, Penrith, sure, minor premier and on a 17-game winning streak, but only snuck past the Chooks in week one, and then had to really battle the Rabbits on Saturday night in what felt a bit like a Grand Final effort. It's all there for Cam Smith and the boys to salute, Penrith will be no easybeats, in fact quite the opposite, but get around the Storm to bring home another comp to Victoria.
19. As for Cam Smith, this should be it. His 430th and final game for the Storm, debuting in 2002, back when Simon Black won the Brownlow. Salary cap breaches aside he has won four Grand Finals before we get to this weekend, won two Dally M Medals, eleven seasons apart, and will probably podium too in tonight's count. Next year he will reside in SE Queensland, he has bought a home on the Gold Coast – now what he does, media, some part-time coaching, or even convinced into one more year playing hooker for the Titans to link up with Mal Meninga, who coached him to 11 Origin series wins, not sure. Either way, this is the last week we see Smith as a Storm player. An all-time great.
20. And lastly, the Vixens got up, not often we sneak netty into the column but hey, any time a Victorian team wins a national title we need to get around them. So in a complete fuck you to coronavirus and its dodgy lockdown we've had enforced down here south of the Murray, we've bagged the Super Netball, we're a lock for the AFL with an all-Victorian decider Saturday, so if the Storm can take home the NRL on Sunday as well, don't care how much the prizemoney was for your stupid Everest last weekend.