Wowee how about that? Thursday was a belter, Friday was better, Saturday twilight took the cake though until Saturday night asked it to hold its beer. No pressure Semi Finals.
1. Geez, decent weekend of footy. Must have been all the rule changes we put in place in the week off, no? What? We didn't? So you're telling me other than the absence of bad teams, which makes sense that bad teams contribute to bad games no matter the rules, it was an organic, proper shit hot weekend of footy by itself? No. Couldn't be. Game's in ruins, needs mass reform. Hope you were watching Hocking, and took notice.
2. Now, accountability is crucial. And honesty, humility and grace are core values of this column. So how'd we do last week? First up, Brisbane, got that badly wrong, we concede, but there's a good explanation for that we'll come to next. Otherwise, geez, hit the Port-Geelong game out of the ground, six over cow corner, Saints were tip of the week and other than a shaky last ten minutes, that's six more. And finally, we told you the Pies certainly weren't making up the numbers. So not quite another six, because we did tip West Coast, but we'll award ourselves an honourable mention.
3. Brisbane, what did we get wrong? The actual footy stuff, we stand by it actually, Richmond is a far better team and if it was 2019, or 2021, no doubt the Tigers are into a prelim. But its 2020 and there's some weird shit going on we forgot to consider:
Brisbane spent 10 days in a Sydney hub at the start of July, played two games, but has spent the last 79 days sleeping in their own bed
The four Victorian teams all left Melbourne on the 4th of July and have now been in Hubs for 93 days in a row, and counting
Since the resumption of the season in Round Two, Brisbane played 9 of its remaining 16 home and away games at the Gabba and only 2 of the other 7 outside Queensland
Conversely, the four Victorian teams still alive have all now played at least 12 interstate games in a row
4. Sure, non-Victorian teams play on the road every second week, Richmond gets into form playing x many games in a row at the MCG sometimes, all that jazz, I get it. There's the football advantage on the weekends but there's always been parity for the stuff that matters after the final siren one week and the opening bounce the week after. But not now. Richmond's essentially playing out the longest cricket tour of all time yet Brisbane's playing like its 2019. Worth 2-3 goals? You betcha.
5. So on that basis, how does Brisbane lose this flag? I think on paper their football credentials lack a bit, would be one of the worst teams to win a flag in some time, in fact if they did salute and you then ranked every premiership team this century they'd be stone dead last. But given preparation is nine tenths of the law, it's the reason we start pre-season four months from round one where other sports barely leave it to four weeks prior, then it doesn't matter if you've won two of the last three flags, Brisbane's just that far ahead already.
6. But what about Port? Almost as good, have spent the last 77 nights in their own bed, and they did incur 36 days of hub life but that was so far back it's well forgotten. Get another home final in two weeks, the only challenge is they have to fly again to win the flag, Brisbane's next flight will be their end of season holiday. Head to head, covid-conditions to one side and on neutral ground, I prefer the Power.
7. Also, whilst we think on balance Port deserved to win last Thursday, what if Tom Hawkins kicks straight? The Cats probably lead at the main break and then its game management to hold out a surging home team therein. So get up and about for Port Adelaide, they're the best chance to stop the Lions now come Cox Plate Day, but geez, if the Tomahawk kicks straight, it's probably a different story. Remember though, he was playing on a dude that Gold Coast played as a half-back flanker before delisting him, hardly Stephen Silvagni.
8. Now West Coast. We got Brisbane wrong last weekend, granted, hand in the air, as we said, humility and self-review are key principles to this column's worldwide success. But, if there's ever been a key pillar of our message this year, it's that the Eagles, who were short-priced flag favourites for far too long, would get nowhere near a prelim final and well what do you know? Finished 5th, and dumped first week. They're just not that good a team. Many media pundits out there with a severe case of blue balls because their beloved premiership pick never turned up, however this column feels pain free in the scrotum because we never bought in, and justifiably so. Gonna be a long summer of sore pills for many I'm afraid, but to them I offer no sympathy.
9. Richmond were decent Friday night, but the combination of winning three in four years, how hard that is in itself, given they'd have to eclipse 110 days straight on the road to do it and now having to go the long way, winning three straight knockout finals with a trip to Adelaide in the middle, it's all getting a bit hard.
10. As for their opponents this week, St Kilda, how good were they Saturday? Take away that last minute, balls to the wall, nothing to lose Footscray resurgence, the Sainters put on a clinic and it gave awaiting Richmond fans proper freckle-clenching jitters. But, best on ground, Paddy Ryder, gone, Ben Long, useful down back, out for a week through suspension, and now Jake Carlisle, the natural matchup for a returning Tom Lynch, off home for the birth of his child. With Ryder, Long and Carlisle, I could tip the Saints. Now, without any of them, Tigs by a few for mine.
Also, two of the Victoria's lowest supported clubs, playing in Brisbane, yet over 11,000 in despite capacity capping as well, one of the more joyous and genuinely happy sights of the weekend.
11. One good news story, we probably see Dylan Roberton return to the side. Was becoming a properly good, All-Australian quality backman at the Saints in 2017, into 2018, then had that horrible incident in Round 4 against Geelong. Made it back to play his first game in almost two years in Round One this year but has found it hard to crack into a very reliable back six since. If he gets a go that would be fantastic, and maybe an extra little bit of spirit for the underdogs Friday.
12.   Collingwood was no massive shock to this column, it was in a lot of ways a repeat of their win against West Coast last season over there, a very similar scoreline and the exact same margin. It doesn't though mean all of a sudden they will defeat Geelong and scare Brisbane in a prelim, but if you'd ask me what was more likely last week, the Pies winning in Perth or the Pies beating Geelong in Brisbane, I would have said the latter. Cats are no mugs though, this is still the same team, in essence, who had last year's eventual premiers on toast deep into a prelim final.
13. So do both Richmond and Geelong bounce back? Or do we see a victim of straight sets? I could make a case for all four scenarios this weekend, so this far out it's tough to call. What I do expect though is that no matter who wins this week, and how bullish we'll be afterwards that the momentum of the two winners will be good enough to trouble Port and/or Brisbane the weekend after, it won't be. Barring a calamitous choking, Tom Jonas and Dayne Zorko will be having a busy Grand Final week coming up.
14. This column highlighted that Dan Hannebery, rather unheralded a recruit, often maligned as well, could really influence a final for the Saints and low and behold, on his first attempt he led the Saints in disposals and just had such a calming but army general influence on the rest of his team. Where we thought they looked a bit green the Saints, Hannebery did a lot to offset that and it showed. If the Saints are to make it two finals wins in a row, they'll nee him again, but, tell ya what, why not. The Tigers midfield is elite, but the Saints midfield ain't thin anymore and carries plenty of pluck.
15. Now, Brodie Grundy. Is he carrying something? Maybe, if anything I think it's probably a lack of petrol tickets than anything else. Is he out of form? Not so much in that sure, he is clearly having a down year, as opposed to being 'out of form'. But was there a clear, strategic plan for Nic Naitanui on the weekend? Absolutely. Hitouts were roughly even but the Eagles' midfield group, not just Nic Nat, were dominant as buggery at centre bounces, but around the ground stoppages and general play, probably advantage Collingwood. Why? One key example is whilst the West Coast did get goals from centre bounce stoppage, what is far harder is getting goals from forward 50 stoppages. And what was the game winning goal in the end? Brodie Grundy, hit out to advantage, resulted in a goal to Jordan De Goey. Chuck in two massive contested marks from Grundy in the last term as well, you can put posters of Nic Nat up in the Fox Footy fertility clinic all you like but ultimately his influence was insufficient again. They won a flag in 2018 with Nathan Vardy and Scott Lycett, remember.
16. Oh, the bounce on Thursday night, the flack Rayzor Ray copped. Sure, he isn't a great bouncer, but to then make comparisons to his bounces on Thursday night to those at the Gabba the next night or from yesteryear at the MCG (Matty Lloyd showed a picture of a centre bounce 20 years ago), one pretty important disclaimer dickheads – cricket wickets. Ray, a middling bouncer of the footy, on a modern-day centre square, versus an umpire with decent bouncing skills on a rock hard cricket square, the Gabba these days or the MCG pre-drop ins, oh, I wonder why there's such a difference. It's like responding to your pregnant wife when she's become upset her jeans are starting to not fit anymore by suggesting she takes up the weight watchers promo code you saw on the telly last night. Mate, you're not realising the elephant in the room, pun unintended.
17. Go work out how much money is in your offset account and then chuck it all on Tottenham to make the top four in the Premier League this season. Before last night you could have gotten $6 but now it's probably down to $3, but still, tripling your money guaranteed, how could you go wrong? Or, for those snazzy bookmakers, find a market where they remove Liverpool and City, you can still get $6 on Spurs in that, which is also a great bet. Jose the last fortnight has got his boys to click and the results are starting to follow, started in the Carabao Cup and then yeah, last night, bloody hell, did Man Utd give consent to that? Oh, and some boy outta Cardiff called Gareth will be injected into that side soon too. Spurs, top four, maybe even third, and perhaps the FA or League Cup this year, bank it.
18. NFL's in big trouble. Had to postpone a game this weekend due to too many positive tests, and then the Patriots almost fell victim too with star quarterback Cam Newton testing positive as well. The NBA and NHL went to Hubs, that worked, MLB didn't go Hubs until the playoffs, ran the gauntlet and they just got away with it. The NFL isn't doing Hubs, one reason among many is just the sheer number of personnel, playing or otherwise, involved with each team. They're 25% of the way through the season, this is going to be a hairy ride, and it wouldn't shock me if this goes tits up at some point.
19. Tasmanians went for the Jack Jumpers after all that. Sounds weird, and I mean shit, it's a bloody ant for God's sake, but, where the two teams in Melbourne sound like a soccer team or a North American softball club, at least they've got something unique, different, and somewhat relevant (even though us Mainlanders have no idea, these insects are infamous to Taswegians apparently).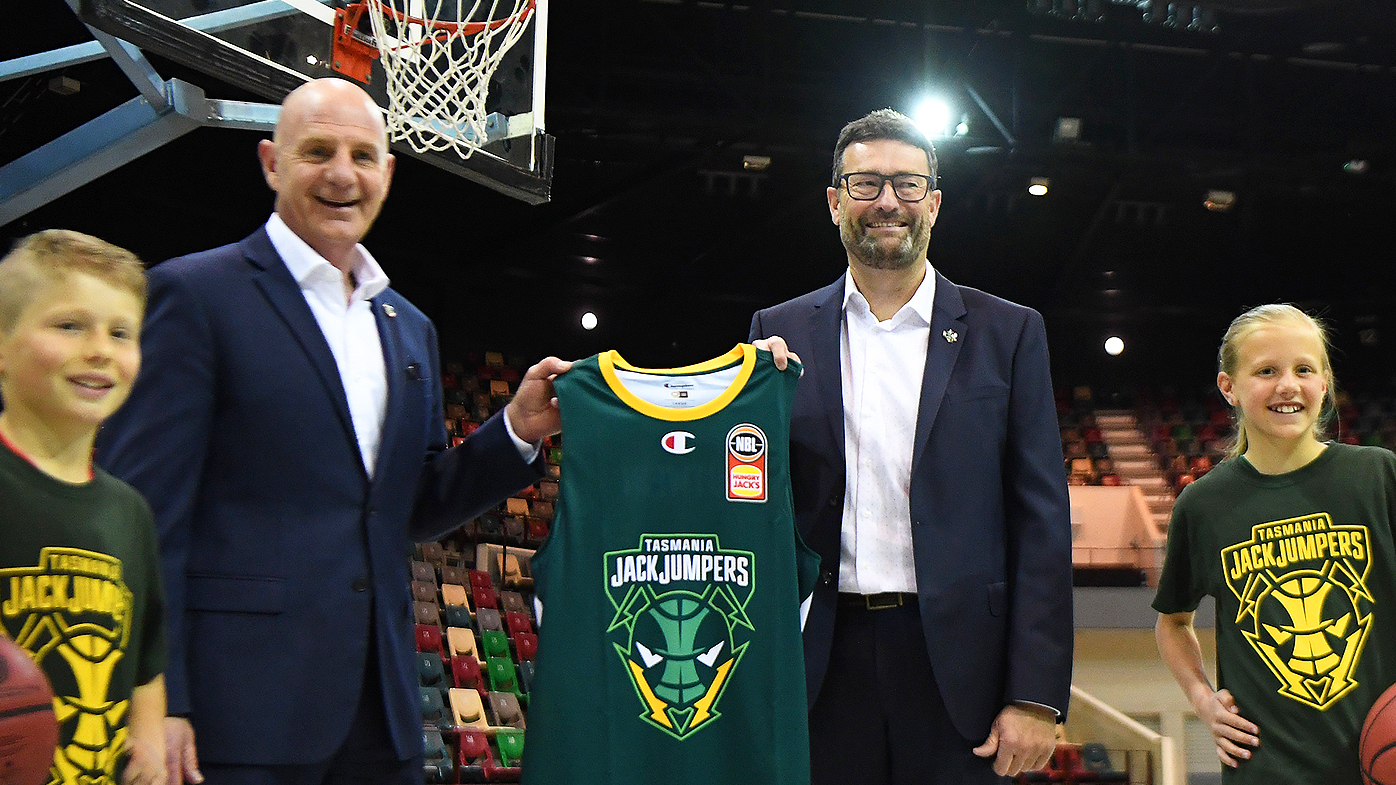 20. And to the morons Friday night at St Kilda beach, look, I'm not an advocate of bringing back corporal punishment, but seeing the pictures of those ill-disciplined, unintelligent, selfish cocksmacks taking a mountain of piss, I'd could be tempted in seeing it return.