The Ashes. The Baggy Green. The Boxing Day Test. Bradman. Lillee. Cricket in the Summer is as Aussie as it can get. We've had many a legend over decades and decades, but since the turn of the century who has been our best?
The brief..
Good Lord by jingo by cricket we've had a pretty good bunch of cricketers represent the country in our time. You'd be hard-pressed to even conjure a top 5 for the Poms since the year 2000, but we've had plennnnnty. So whilst there's a bunch of blokes who have made the criteria for consideration that did a lot of their best work in the 90s, to make things simple its for anyone who had a go post 2000, whether that was a month of their career or they're someone like Marnus who has only just got going.
The apologies..
I knew I was in trouble when I got 29 names and wanted to put them all in. So we won't go through all 19 who ultimately missed out, but maybe some that got real, real close.
David Warner is stiff. Sure, stuffed up with the shit that softens up treated pine over in South Africa, but what a career. Only blemish, hasn't done it in England, or been brilliant full stop overseas. But great test opener no doubt, and awesome in the short form. Justin Langer is also stiff. His partnership with Matty Hayden is stuff of legend. Reliable, gritty, tough cricketer.
Want to give props to Brett Lee and Jason Gillespie. Bing was bloody good with the red ball, overaged over 30 but dangerous, took over 300 wickets in both tests and one-dayers. In fact in ODIs he averaged under 24! As for Dizzy, averaged 26 a wicket over 71 tests, he was brilliant with the red ball, just brilliant.
Of more recent times, Pat Cummins continues to break records for his results at his age, been out of this world with his performance, especially the last 12-18 months in England but also the last home summer. And Shane Watson deserves a shout out, averaged over 40 as an opener in test cricket, and took handy wickets, was devestating in the short-form though, 42 scores over 50 and bowled at 31. Much maligned, but overall, red ball, white ball, batting, bolwing, epic career.
Quick couple before the ones that got real close, both brilliant batsmen though, Aaron Finch and Michael Slater. Finch for his white ball career, 16 one day centuries for Australia, averaging 41 over 126 matches, and the incumbent captain. Then you have Slats, who was a star at the top of the order in the test team for 74 test matches, 14 tons and over 5,000 runs.
And the last two who I think just miss for mine.
Mark Waugh, might only average low 40s, but over 8,000 test runs, 20 tons, and of his 181 catches some of the very greatest grabs you'll ever see in the field. But also, what often goes unnoticed was his white-ball career. At the top of the order he was just immense, and was one of the pivotal batsmen that really separated the typical first-class way of constructing an innings into the short-form power game we see today. 244 one-day matches for Australia, 8,500 runs at 40 a piece, 18 100s and 50 50s. Amazing.
And for mine #11 in this list, Michael Clarke. Many might not like Clarke the man, but Clarke the cricketer was out of this world. Century on debut, finished up with a career average only just under 50, he was one of the best batsmen we've ever seen. Over 8,600 runs from 115 tests, 28 times he surpassed 100 and top scored with 329 in red ink. These are impressive numbers. Also captained his country 47 times in tests, and 74 times in ODIs, most notably holding the trophy up at the MCG five years ago leading the 2015 World Cup winning side. An out and out jet, sublime batsman.
The list..
10. Mitchell Johnson
73 tests, 313 wickets @ 28.40
1 century (123* vs. South Africa), 11 half-centuries
153 ODIs, 239 wickets @ 25.26
Copped it early in his career, especially by those English crowds a few Fosters in, but there may have never been a more dominant, devastating quick at his best. And critically, he wasn't enigmatic and gave us only glimpses (g'day to Shaun Tait) but overall accrued an enormous career. That Ashes in 2013-14 he just broke the Poms by himself. And not just got their wickets, but broke them.
Took nine wickets in the first test at the Gabba, and that was the last we saw of Jonathan Trott. His 7/40 at Adelaide the next test he was bowling so good the English looked like an Under-12s team. He was unplayable. He ended up with 37 wickets for the series and was also bloody handy with the bat scoring a couple 50s as well.
9. Michael Hussey
79 tests, 6,235 runs @ 51.52
19 100s, 29 50s, Top score: 195
185 ODIs, 5,442 runs @ 48.15
Mr Cricket. To think he toiled away making a ton of runs for Western Australia in the Shield until finally getting a Baggy Green aged 30 and then dominating for eight years in test cricket. This was a guy who got in, batted with the lower order or tail, no worries, made triple figures and didn't get out. Repeat.
He started his career on fire, his career average early days hovered around 100. Throughout the 2006-07 Ashes his series average was 105.
But the 2010-11 ashes was even better, he scored two centuries but amassed 570 runs and was pivotal in the result in all of the first three tests. An absolute superstar.
8. Nathan Lyon
96 tests, 390 wickets @ 31.58
18 5WI, 3 10WI, Best Bowling: 8/50
29 ODIs, 29 wickets @ 46.00
The Goat. Who would have thought, the umpteenth effort to replace Warney, and the unlikeliest of them all ends up having one of the all-time careers. He is Australia's best ever off-spinner and sits comfortably amongst the greatest off-spinners of all time in world cricket.
He gets into the top ten and this high up because whilst maligned at times, especially for his final day bowling, he has yet to play 100 tests but is equal 16th for greatest wicket takers of all time. There's no reason by the time he is done he isn't on par with names like Pollock, Akram, Ambrose, which is enormously impressive company.
18 times now he has taken five wickets in an innings, which given the quality of fast-bowling around him, thats great going. Either he is able to step up on tougher conditions, or is good enough to get poles before Johnson, Starc, Cummins, etc. The real deal.
7. Steve Waugh
168 tests, 10,927 runs @ 51.06
32 100s, 50 50s, Top score: 200
325 ODIs, 7,569 runs @ 32.90
Have we almost started to forget how good this guy was? Australian captain 57 times, where he won 41, including the record sixteen in a row. Awesome skipper.
But with the willow he was even better. Only a dozen bastards have scored over 10,000 runs, that's rare air, but only Ricky Ponting has scored more centuries as an Australian in test cricket. And over 168 tests he maintained an average over 50 by the end, incredible.
Phenomenal middle-order batsman, he was tough, rugged, hard to shake and could bat all day if need be. Awesome through cover or behind square, its hard to fault the man. What an absolute legend, gee, if we kept Knighthoods going, would arise Sir Tugger?
6. Adam Gilchrist
96 tests, 5,570 runs @ 47.60
17 100s, 26 50s, Top score: 204*, 379 catches, 37 stumpings
287 ODIs, 9,619 runs @ 35.89
What a freak. Not just a very, very good gloveman but redefined what batting at no.7 mean to a test team but also the role a keeper played in both red and white ball cricket. Some of Gilly's best cricket was opening in one-dayers. Opening. Keepers didn't do that, now they do of course but only because Gilly was the pioneer.
Brute force, best displayed in that record-breaking Ashes ton at Perth where he ton'd up in just 57 balls. But he had all the shots and was able to get 17 centuries in his career showing he had a traditional batting game that held up more than adequately in the longer-form.
He was pivotal in Australia winning three World Cups in 1999, 2003 and 2007, scoring at least 50 runs in each of the finals as well. He simply redefined what it mean to be a wicket keeper. Yep, what a freak.
5. Glenn McGrath
124 tests, 563 wickets @ 21.64
29 5WI, 3 10WI, Best Bowling: 8/24
250 ODIs, 381 wickets @ 22.02
A bit stiff, but by the top five its all a bit of a blur. Quite possibly the best fast bolwer of all time. Pidgeon wasn't express pace but line, length, cunning, seam, he had the perfect mix to dominate the best part of a decade.
He terrified batsman all over the world. Someone capable of shutting up, let alone dismissing Tendulkar, Lara, he terrorised the Poms series after series. Big cheerio to Mike Atherton self-isolating at home, hope he is well.
Where Dennis Lillee was the best we'd ever seen, sure, he played lest tests than McGrath, 70 to 124. But where Lillee averaged 23 a wicket, McGrath averaged 21. But strike rates, Lillee was a gun at snaring a wicket every 52 balls, yet Pidge was ten balls better at 42 a wicket. That's just made-up good.
4. Matthew Hayden
103 tests,8,625 runs @ 50.73
30 100s, 29 50s, Top score: 380
161 ODIs, 6,133 runs @ 43.80
For mine, in some ways, still the best Aussie batsman I've seen, but again, top five, it's a blanket finish. This was a man who in the toughest position in the batting lineup made opening look easy and the new ball worth shit all for a decade.
Nowadays where teams look to declare and send their openers in for a 'dicey 40 minutes' or so, back then, when you sent this guy out, it was 'how many for no wicket will we be at by stumps?'.
He scored 30 tons which given he had 29 50s showed tremendous conversion and consistency, and did it in all conditions. We had a voodoo in India, but off the back of hard-work and natural talent, big Dos went from sub-continent bunny to master of slow, turning pitches and swept the Aussies to victory for fun.
3. Ricky Ponting
168 tests, 13,378 runs @ 51.85
41 100s, 62 50s, Top score: 257
375 ODIs, 13,704 runs @ 42.03
Had genuine 'best since Bradman' chatter for a long time there, and that's almost enough said. That middle part of his career when captain, when at no.3 he would come out and just turn almost every game into a winning position for his team, was just insane.
Weirdly its only in real recent times you ponder if maybe he isn't our best since Bradman (see #2) but his career achievements are out of this world. Third all-time for centuries behind Tendulkar and Kallis, he was a monster in the field, anywhere. 'Hit 'em Rick' was the catch cry of many a summer.
But then thinking about his one-day form as well, he captained World Cup wins, and all up has scored well over 30,000 runs for Australia all formats included. What a gem.
2. Steve Smith
73 tests, 7,227 runs @ 62.84
26 100s, 29 50s, Top score: 239
125 ODIs, 4,162 runs @ 42.46
Waugh, Hayden, Ponting, yep, even so, given that Ashes series last year he has to go top of the tree. It was already incomprehensible the career journey he was on (that naughty-naughty in South Africa to one side).
But this leg-spinning all rounder who debuted against Pakistan, in England, as yet another 'can we finally replace Warney' candidate, has gone on to prove that you can average well over 60 in the modern game. Tendulkar, Lara, Ponting, nup, this guy stats have daylight to the legends of our game.
But that Ashes last year, literally, if he didn't miss a test match for concussion, he was on pace for a 1000-run series. Think about that. 1000 runs in a calendar year is much worthy of praise these days, yet he was odds-on to do it in one tour. With the giant gorilla on his back fresh from suspension, potentially really rusty, having to contain the parochial and mischievous Pommy crowd in one of the hardest sporting contests any Australian team faces.
Unbelievable.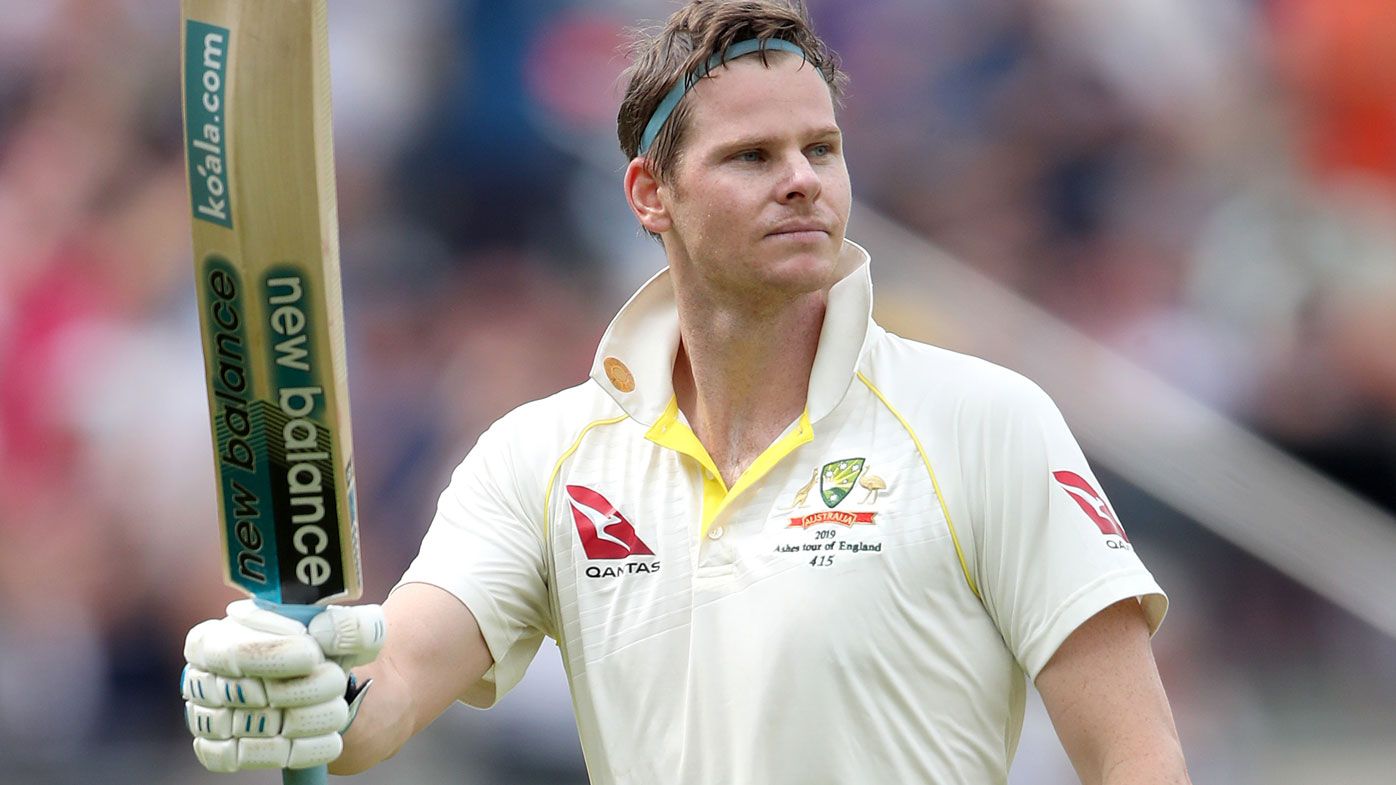 1. Shane Warne
145 tests, 708 wickets @ 25.41
37 5WI, 10 10WI, Best Bowling: 8/71
194 ODIs, 293 wickets @ 25.73
The King. Bolwed Australia to victory time after time after time, but for the art of spin bowling, let alone wrist spin, there's never been anything close to what this man did (mind you, who knows if Stuey MacGill got a fair run, but we digress).
Over 700 test wickets, which almost doubles what DK Lillee achieved, it doesn't make sense! 37 times he took a Michelle Pfeiffer, again, how do we believe these numbers?
What do you want, there's the ball of the century to Mike Gatting on Ashes debut, there's the countless times he somehow spun something from way out there to bowl muppets around their legs, thinking Kevin Pietersen, Andrew Strauss and any number of South Africans (g'day to Daryl Cullinan, good on ya mate).
That Adelaide test match where staring down a draw at best, Warney said 'nah, get f#$%ed, follow me lads' and bolwed the Poms out cheaply enough leaving just enough time to chase down a famous win.
Previous Ashes this century though, amazing, took 31 for the series in 2001, the 2005 series he took 40.
Wisden named its top 5 cricketers of all time. The Don, of course, Garfield Sobers, I mean shit now there's a career, Jack Hobbs, averaged 57 over two decades 100 years ago, fair enough, and Viv Richards, bloody hell what a player.
And then Warney. The only bowler in the list, and the only one not Knighted. But if you've seen his underground bar/nightclub/cinema at his bayside home, he doesn't need it.
The best of our time.