Often as iconic as the sport or triumphs themselves. Grand occasions happen because of the size of the crowd and/or the venue to which holds them. Theatres of dreams, Cathedrals where religion is a sport; these are not just places of worship they are monuments in their own right. But which stand taller than the rest?
Controversial calls
Right, let's lay a few out that didn't make the cut, or just missed out. Old Trafford, the actual 'Theatre of Dreams', doesn't make it. If Man Utd weren't so successful in the 1990s we wouldn't care. Not saying its a dump, but it ain't top 10. Lambeau Field, again, Green Bay are an inconic franchise for all their nuance in the maze that is professional Major League sport, but its just another big American football stadium. Same with the Big House in Ann Arbor Michigan. I know it can sit over 100,000, but take that statistic out of it, its not that great. Its impressive, but we're looking for the best of the best here.
Also, AT&T Stadium, 'Jerryworld', again, its an impresive venue that can sit over 100,000. But when its normal at 80,000, its not that much better than most of the other NFL stadiums, in fact there's a few clearly better than it. Allianz Stadium in Munich, futuristic at the time and it still looks great, and it probably deserves better but alas, falls short. Same with San Siro, which has a great story and looks very unique, but its a bit of a dump and the sooner the Milan local Government allows plans to replace it the better, sorry, hot take.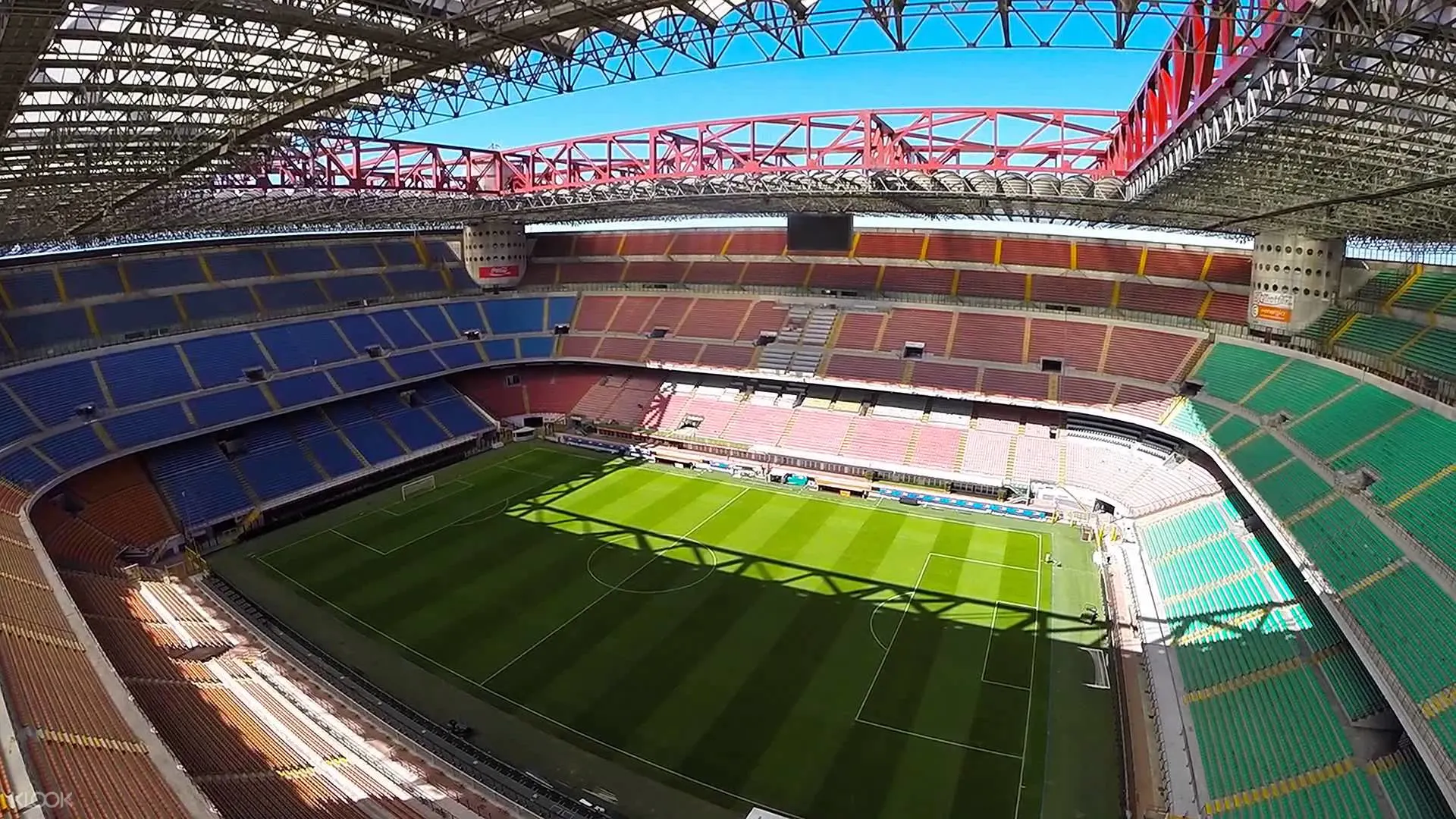 Honourable Mentions
Only choosing ten was difficult. Even just narrowing down five or so that just miss out was tough. But we want to mention a few that were close. Adelaide Oval got pipped by another famous cricket stadium, but the reno they did there is just magic. The revised Members grandstand that went up first looks great, the big one behind the goals matches really nicely and then the opposite wing big bopper is great too. Plus keeping the iconic Fig Tree/Scoreboard/Cathedral end, its just come up a treat.
Also two from UK and Ireland, Twickenham and Croke Park. The latter, whilst nothing really pretty to look at, is as storied a stadium in England, the home of Rugby, its got immense presence and having been its atmosphere is unrivalled anywhere in the world. And too Croke Park, the home of the GAA, its in many ways on par. Situated in the working class suburbs of Dublin, its as Irish as anything and got an awesome history.
Lastly two from the States, two newer ones, Mercedes-Benz Stadium in Atlanta and US Bank Stadium in Minneapolis. One has a retractable roof that opens and closes like a flower, its truly a magnificent piece of engineering but also a beauty to behold. And then the other in Minnesota is a fully enclosed modern-take on a glasshouse, and given that it for the Vikings holds over 65,000 and the other for the Falcons gets over 75,000, they are hugely impressive.
10. Newlands (Cape Town, South Africa)
Capacity: 25,000
Tenants: South Africa Cricket team
Less said the better, its a pretty cricket ground anyway but its got the world's best view with Table Mountain just nearby. Cricket's been played there since the 1880s, its got a great history with years of South African cricket, some good, some not so good. But as far as cricket goes, if you haven't had a day of test cricket at Newlands, it has to be on your bucket list. Amazing.
9. Wrigley Field (Chicago, United States)
Capacity: 41,649
Tenants: Chicago Cubs
This or Fenway, and its got to be this. Opened in 1914 its home to one of the most storied franchises in all of American sport. The Boston ballpark might have the green monster but Wrigley has the ivy covering the outfield walls, the totally retro look around the outside, and all the onlookers on rooftops from neighbouring streets. 'Take me out to the ball game' – thats about Wrigley, the place is as traditional a MLB ballpark can be.
8. Stade Veledrome (Marseille, France)
Capacity: 67,394
Tenants: Olympique de Marseille
Might have made an honourable mention before, but when they chucked the roof on in 2014 its just become the most spectacular thing, and befitting the vibe of Marseille and the south of France. Home to one of the biggest clubs in French football, this absolute gem of a thing was built just before WWII and has hosted World Cups, Euros and the French Rugby national team. Its huge stands are just insane, and did we mention its new roof?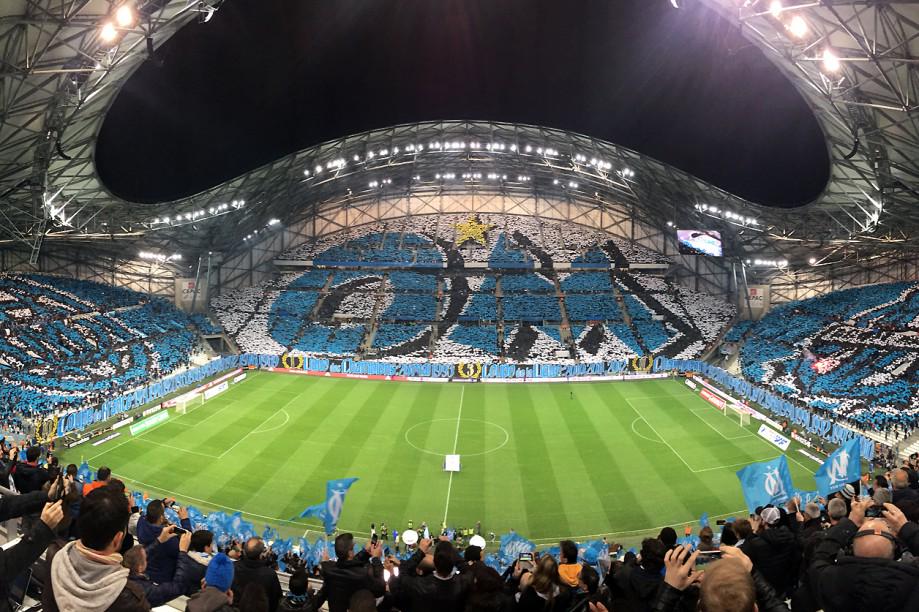 7. Melbourne Cricket Ground (Melbourne, Australia
Capacity: 100,024
Tenants: Australian Cricket team, Melbourne, Richmond, Collingwood and Hawthorn
Had to make the top 10, had to. Built over 160 years ago, its held Olympics, Commonwealth Games, Cricket World Cup finals, its the home of the AFL Grand Final and the Boxing Day test match. It's as close to a modern-day coliseum as you'll see. The home of Australian Rules football, regularly getting huge crowds of 80,000 during the year, some of the most memorable moments in Australian sport are from the 'G. And the reno's done for the Comm Games with the Northern Stand replacing the Ponsford, Members and Olympic were first-class too.
6. Camp Nou (Barcelona, Spain)
Capacity: 99,354
Tenants: FC Barcelona
As big a club as Barcelona is on the world stage, their home in the Camp Nou is just as big. It's huge, nigh-on 100,000 people, its just epic. Simple in its design with that minimalist roof on one side, its not necessarily as pretty as the others but for stature and history, its just crazy. And when they go ahead with the redevelopment plans, to extend the roof around the whole thing and bump capacity up to something like 113,000, it'll be heading towards the front of this list quick smart.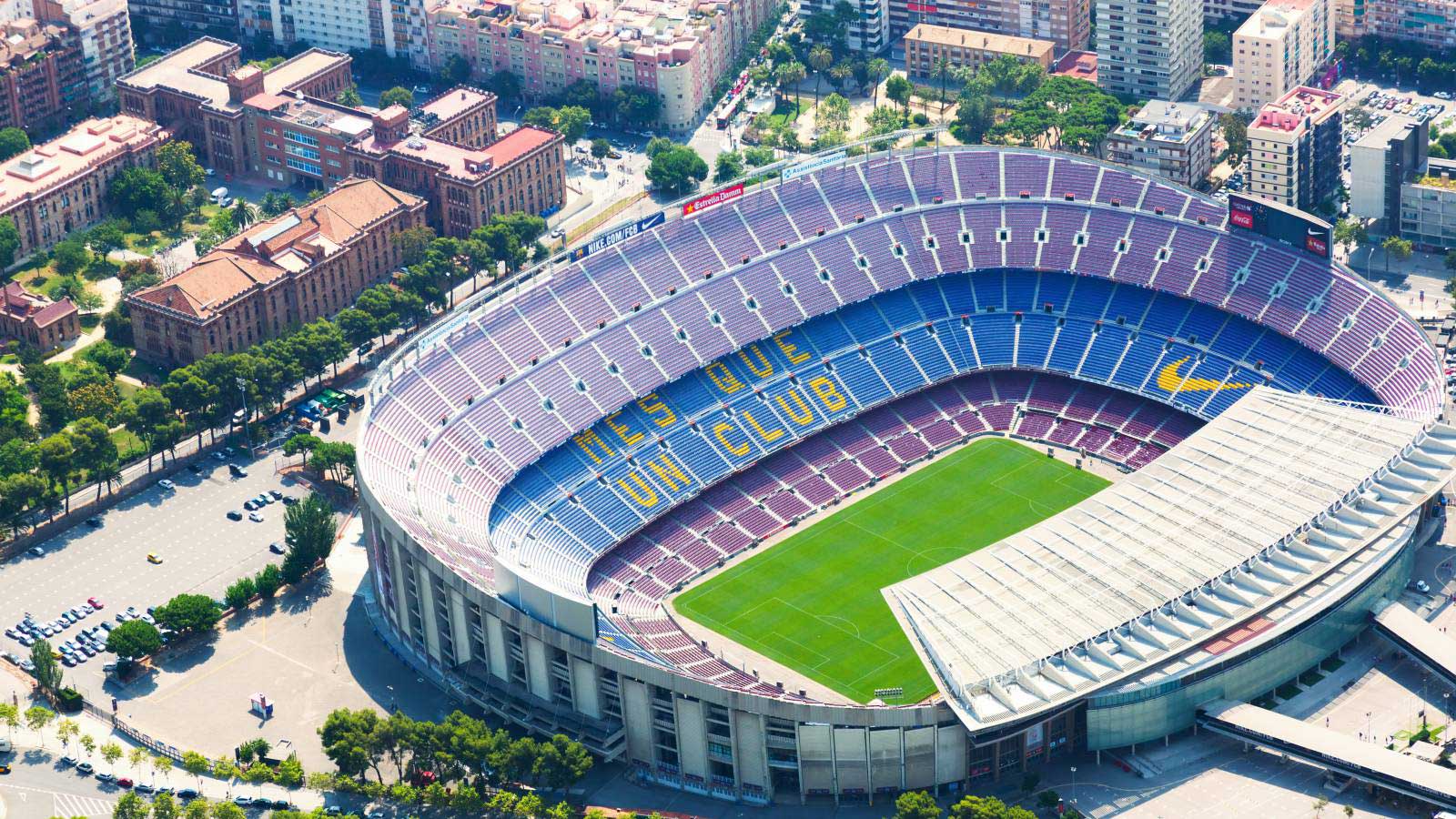 5. Wembley (London, UK)
Capacity: 90,000
Tenants: England Football team
The original version was properly iconic, hosting World Cup finals, tonnes of FA Cup finals and some of the biggest concerts the world has ever seen. The replacement was always a tough task but the one now 13 years old has certainly been fitting, its famous arch now an image in itself replacing the twin towers of its predecessor. It's huge, it looks modern, and is probably as perfect as a 21st-century football stadium can be.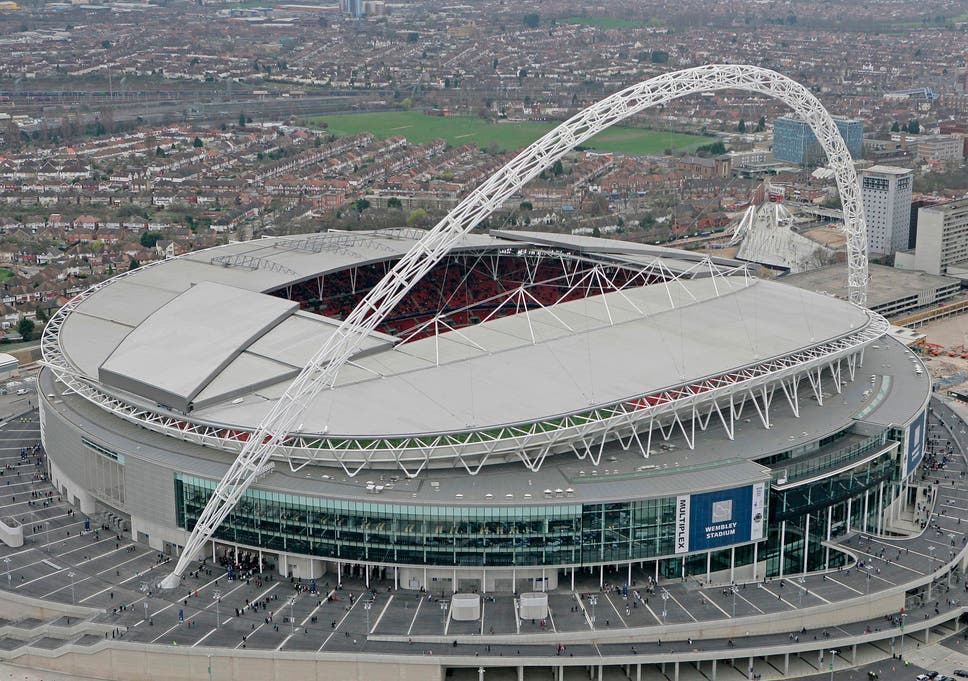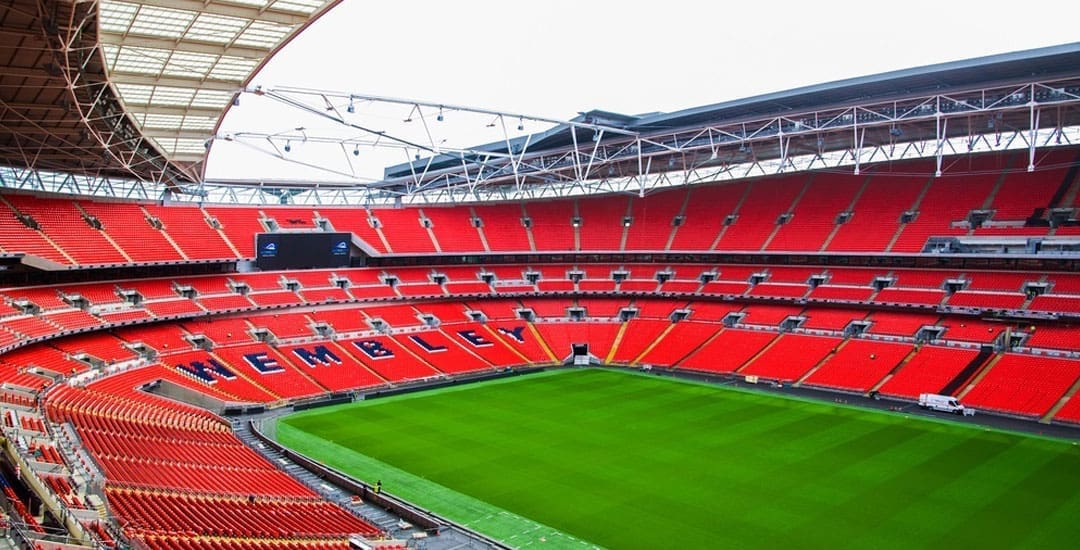 4. Westfalenstadion (Dortmund, Germany)
Capacity: 81,365
Tenants: Borussia Dortmund
Not even 50 years old, so not really steeped in history. BVB are a giant of world football no doubt, but they're not Real Madrid or Juventus. But their home ground, where they average over 80,000 every week, with the largest single stand anywhere in the world, its just a monster. 'The Yellow Wall' holds almost 25,000 by itself, more than double the amount that fit into the Kop at Anfield. For atmosphere, they say nothing is more intimidating than playing Dortmund away. Talk about a place that heaves, if Dortmund score, especially if its a big match such as a Champions League fixture, nothing rivals this big boy.
3. Yankee Stadium (New York City, United States)
Capacity: 50,960
Tenants: New York Yankees
The old one might have won this contest, but the new home of the Bronx Bombers is still bucket list for any sporting fan all over the world and with good reason. New York City's most famous sporting team, and its most famous sporting venue (sorry Madison Square Garden). 27 World Series titles, you can't go a day without seeing someone wearing a Yankees hat, often having no idea about baseball. And as legendary as that franchise is, the stadium is part of that. When they demolished the original and built the new one next door, they could have gotten it horribly wrong, but honouring the original design elements of the huge stands with the famous white frieze on the roof, the limestone facade, its just magic.
2. Estadio Azteca (Mexico City, Mexico)
Capacity: 87,523
Tenants: Mexico Football team, Club America
Two World Cup Finals, short of the stadium at no.1 this is as good a football stadium is on the world stage. It hosted the 'Game of the Century' between West Germany and Italy, the 'Hand of God' happened here, and in more recent times has hosted some NFL as well. But aside from everything else, what separates the Azteca over almost all others is just its sheer stature in relation to Mexico and to the world game. The bowl is just huge, it's got umpteen tiers of seats; it is just as the locals call it, it is a 'Colossus' indeed.
1. Maracanã (Rio de Janiero, Brazil)
Capacity: 78,838
Tenants: Brazil Football team, Flamengo, Fluminense
It's by far the best and most important stadium in the biggest and most interesting city in the country that has won the most football World Cups. The Maracana has hosted two World Cup finals and was the Ceremonies venue for the 2014 Olympics. But its had crowds over 150,000 on 26 occasions, including 199,854 for the Uruguay-Brazil final match at the 1950 World Cup. It's the heartbeat of Rio, which is the heartbeat of Brazil, who is the heartbeat of the World Game. It's the best there is, nothing stacks up to the mecca of the world's most popular sport – the Maracana.