The world keeps spinning, the news makers keep making news, the headline acts dominate the headlines. Some perform admirably and others have nightmares. Who has had a good week, and who has had a bad week?
GOOD WEEK
Joe Biden – Vice Principal Biden was looking long odds to make the final dance with the President this November, but after a big South Carolina win into a dominant Super Tuesday, he seems to now be odds on to win the Democratic Primary. Mayor Pete backing out, throwing his support behind Biden, as too Bloomberg and Klobuchar, all of a sudden the world who wanted a half-reasonable chance to take down Trump, we might now just have that guy.
Dam water storage levels – Um, its the start of Autumn, and the entire country is as green as a Yorkshire moor. Dead set, where this time of the year you'd be hankering for some rain soon because the garden hose is sneezing, desperate for a lozenge, a month's worth of rainfall in Melbourne in a day and it refuses to stop in Sydney. Go have a second shower, for no reason, on Mother Nature, why don't you?
Mortgagees – Not an awesome one, in some regard, because rates this low is not a good thing. But hey, those battling their way through mortgage repayments, here's an extra $50 back a month to spend on that fancier poke bowl at lunchtime or an extra splurge on Catch of the Day, you know, the important stuff.
Kimberly Clark – wowee, the doomsdayers and idiots are out there sapping supplies and the number one producer of toilet paper in this country can't take any more of our money. This must be what it felt like to be Ballarat when the Gold Rush hit, fair dinkum.
The Taliban – didn't think this mob would make the first edition but bless they've got a gig. After much negotiation they've signed a peace deal with the United States, which suggests they've turned a new leaf, put away the murdering and war crimes and want to explore more positive, ethical opportunities. Until they inevitably redress and revert to form, they're out of trouble for now at least.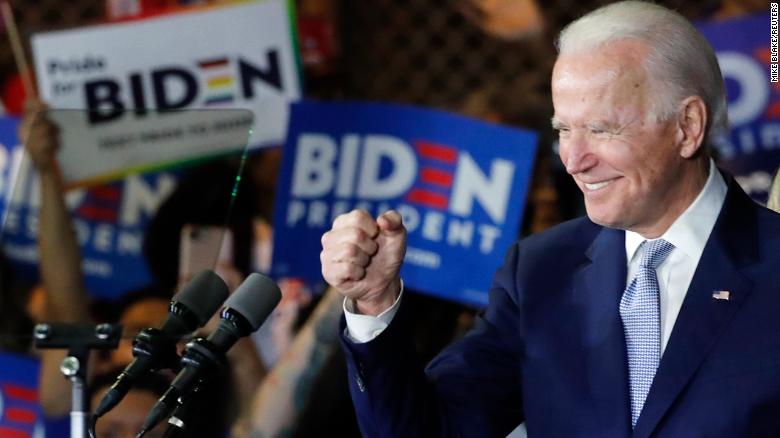 BAD WEEK
Mike Bloomberg – well, we mentioned Joe is on the up, how's Mike going? Sure, he can afford it, but in reality he spent the best part of a billion Aussie sheckles to take part in one week's polling, where he went so badly despite the thousands of adverts and marketing, he withdraw from the election pretty much as soon as he officially joined it . Come on now Mike, either don't bother, or at least make it to a second week?
Will Ferrell – controversial call, but we read his next film out this week Downhill is a total flop. Now we like Will, has delivered some iconic performances, but I challenge you to name a decent film he has been in since Step Brothers, which was 2008. Stuey Dew, fresh from the Sizzler buffet, was best on ground in a Grand Final after that movie came out. That's a long time between drinks for our man William, not good.
The Australian Cricket Team – over in South Africa for three who cares one-dayers, but looking really average. I get it, its now March, cricket season is winding down… for club cricketers maybe! I don't want to hear any of that end-of-season fatigue as an excuse for highly paid, full-timers. South Africa would struggle to make finals in the local third division, so this series loss over there is hardly making me happy.
Corona Beer – this one's a bit self-explanatory. Unlucky. We seriously need to bandy around them. You know, if you're going to buy some beer this week, some Asahi or maybe a little Stone and Wood, why don't you think of the little guy, the Latin American battler, and get some Coronas. Prop up small business. Geez, how stiff could you be, ey?
Sydney Kings – fully aware just the mention here alone locks in a Kings 2-1 series win this evening now, but for whatever that was on Monday, my Lord, couldn't tell if that was the score during the second and third quarters or the game clock. Bloody hell Sydney, its about putting that orange, spherical thing in the hoop, yes?