EUROPEAN royalty has hit our shores this week. Real Madrid, Manchester City and Roma will play in Melbourne, Liverpool is in Brisbane and only two months ago we had Chelsea in Sydney.
These are the giants of world football, with values in the billions, supporters in the millions and trophy cabinets bursting at the seams.
However, and in many ways reflecting the real life situation facing many on the continent, the richer are getting richer, the successful are becoming more regularly and routinely successful and the poorer are just being left to fend for themselves.
Europe's biggest clubs have never been more dominant and the factors of international ownership and skyrocketing broadcasting revenue means we're only moments away from breaking point.
UEFA has tried to curtail the issues with regulatory interference on the exponential spending but we're far too gone for that to arrest the momentum.
A European Super League is on its way, the continent's greatest playing one another every weekend in a league of their own.
First publicly mooted by Real Madrid President Florentino Perez in 2009, noteworthy as Los Blancosare undoubtedly the most valuable sporting franchise in the world, Europe's biggest and greatest would break away from the cyclical and underwhelming domestic competitions and create their own perfect storm.
He said, "We have to agree a new European Super League which guarantees that the best always play the best".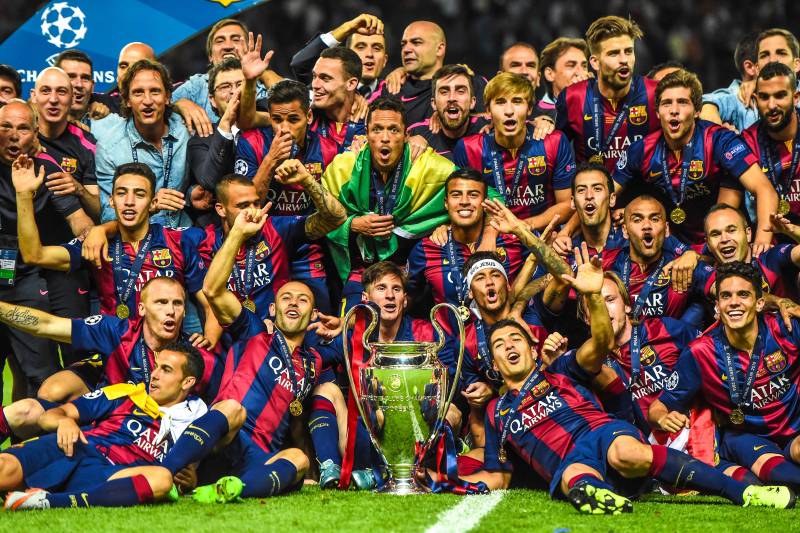 The Galatasaray president then backed up Perez's vision two years ago, adding, "It is a concept that (has been) under discussion for a few years.
"The first 15-20 big clubs of Europe all agree with this – nobody will say no. Manchester United, Paris St Germain, Real Madrid.
"The future for European clubs and the future of football, nobody can say no to this. At the moment, it looks like a dream, a vision. I am sure, sooner or later, in a maximum of five years' time, it will be a reality."
Here's why this meteoric shift in the way we know European football is almost upon us, and to do this let's start by looking at the Champions League.
For the top clubs this is now the title they really want to win. Domestic league titles are a fait accompli for the superpowers, little energy is required in ensuring that. Domestic cup competitions are long forgotten as its continental success that is now the greatest source of worth.
We have come to a stage where Champions League broadcast rights are almost on par with domestic leagues with the overtake surely to happen within ten years, a truly staggering trend.
In England, the Premier League rights bring in a staggering £1.25b a year for the next four years which comes out at just under £3.3m a game.
However BT has just paid £900m for the Champions League rights in England for the next three years, which comes out at £2.5m a game. The figure for the last rights was around £1m a game.
And where the TV money increases, so does the transfer fees, which have blown out so much UEFA saw need to step in and rule over the unsustainability the game faced.
However, and bringing this back to the elite clubs in Europe, 85 of the top 100 transfer fees paid in the game's history have been paid by just 16 of its clubs.
Since the 1999 move of Christian Vieri from Lazio to Inter Milan for £28m, a then world record amount, 29 transfer fees now gone on to supersede it with the current record now at £85.3m (Gareth Bale to Real Madrid in 2013). Of those 29 transfers, 24 have been made by the same 16 clubs.
These 16 clubs come from just five western European countries where their domestic dominance shows the pressing need of a higher level of competition for the continual growth of their respective fortunes.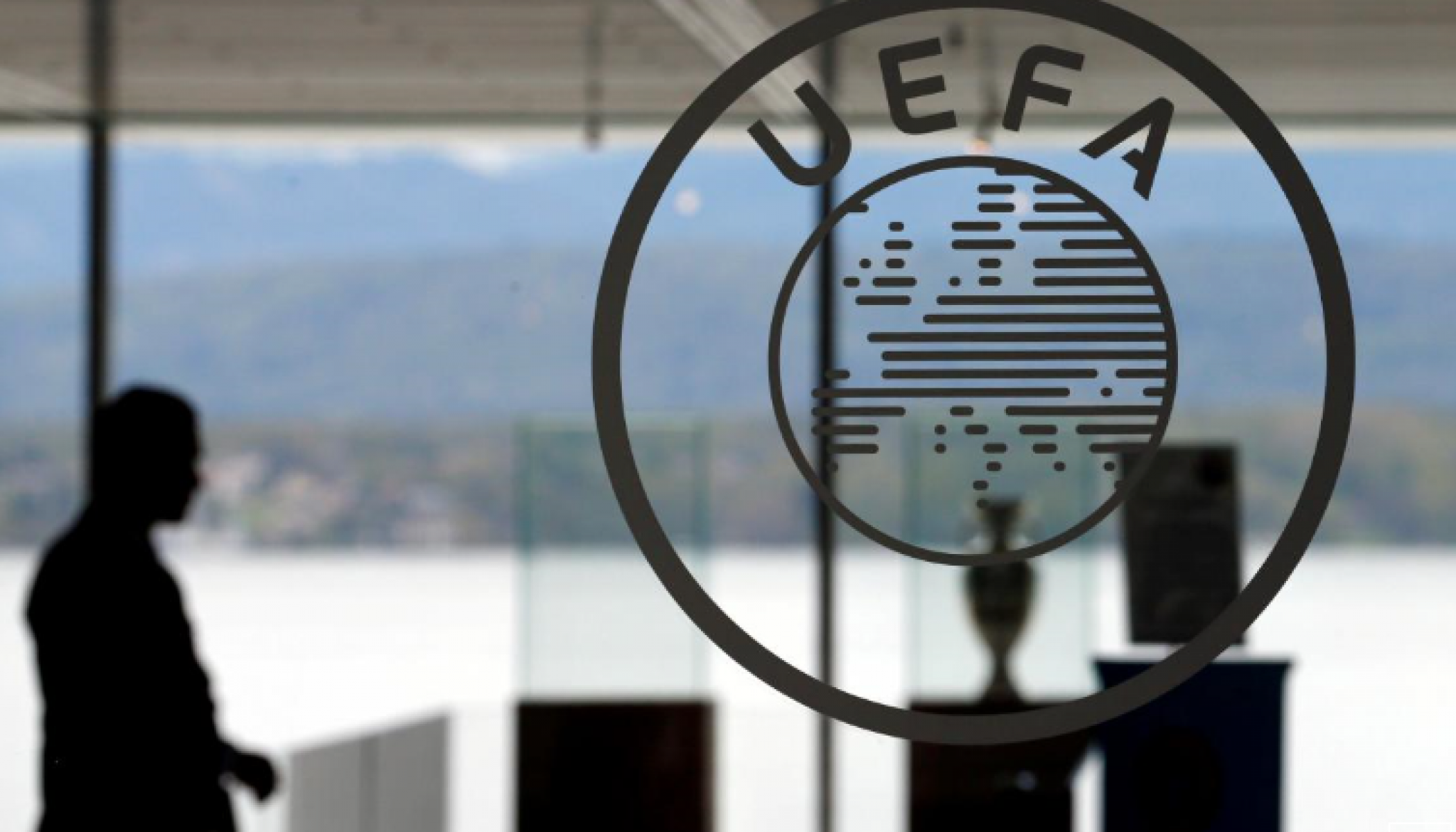 In England, every title since Blackburn won the league in 1995-96 has been won by a club that features in this select 16. Since the 1920s 64 Italian league titles have been won by just four clubs, four which appear, again, in the 16.
Over to Spain, arguably the most saturated example, 30 of the last 31 league crowns have gone to just four clubs, and yes those four are in the continent's elite.
There are two elite clubs in Germany who have won 18 of the last 22 league titles and whilst the lone entrant from France has only won the last three titles rather infamous overseas investment has elevated their status comfortably.
And lastly Forbes every year compiles a Most Valuable list ranking European clubs on a range a factors including broadcasting, sponsorship and match day revenue
According to the 2015 list the top 16 mentioned in this column are worth a combined £21 billion, comfortably more than the rest of the UEFA registered clubs (over 2500) combined.
These 16 clubs are:
· from England: Arsenal, Chelsea, Liverpool, Manchester City, Manchester United
· from France: Paris Saint–Germain
· from Germany: Bayern Munich, Borussia Dortmund
· from Italy: AC Milan, Inter Milan, Juventus, Roma
· from Spain: Atletico Madrid, Barcelona, Real Madrid, Valencia
The chances of these clubs not winning any of their respective league competitions in the foreseeable future are slim to none and to compete with one another on the continental and subsequent global stage they need things to change.
To break away from their own leagues and create their own would see revenue figures jump to proportions never dreamt of let alone seen before.
These 16 would keep the existing Champions League as their 'cup' competition, maintaining the midweek windfall that this format brings.
But the estimated global television money they could demand for the weekend league fixtures among themselves would be well into the tens of billions.
The lure of ten digit television revenue each will be too hard to refuse and the loyalty to tradition and history can only matter for so long.
There's good reason the same clubs each and every off season travel the world and play in front of capacity crowds full of adoring fans. There's good reason why the same clubs mount the victory dais to raise domestic trophies year after year and there's also good reason why the pointy end of the Champions League will too see the same clubs year after year.
Something has to give, the potential to break away just has too much to offer and quite frankly to forecast the status quo continuing for Europe's big leagues has become equally unimaginable and unsustainable for the elite clubs.
Standby for a revolution.